Today I am discontinuing accept guest posts. The reason for this change is that Google's most recent algorithm changes, Panda and Penguin, are largely cracking down on paid back links. And since guest posting is very gray area when it comes to the backlinks in the content (what we do not allow anyway), I do not want to risk (again). While non of posts is paid, it doesn't it wasn't paid to authors who are guest posting.
RESTARTED: You are again free to send us Your articles. Guidelines can be found here.
Do not ignore mistakes which described below, they are still valid.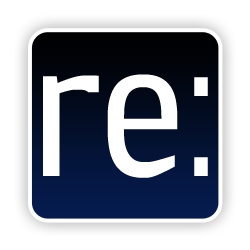 Less is more
So, I decided only to accept the guest posts more than 700 words. Even high quality posts less than 700 words will be rejected. I understand that this will give me less gust posts on this blog, but I hope to get better quality. How many guest posts in last 3 months I have published? None! Because these were just bare minimum words without added value – no conversation created, no comments (almost), just 500 words. I don't need this.
What is guest author real name and photo?
When Jenny is as author is posted by John. I have several posts where author is male, but signed post as female. C'mon! When we come down to photos of authors – too many are stolen from other webpages or other people.
So if You want to guest post – use Your real name or nick and Your own photo. I am checking even Your social network proof. Reason why there are no guest posts – almost all last authors were fake. If You check person's name on Google or Facebook, there are 3 outcomes: none, too many or some other person. So all guest authors will be required to give their Facebook, twitter, google+, LinkedIn profile with at least some 20 real friends, because if You are real guest author, there will be no problems with that, as You probably also making some networking
[updates]
Guest author's E-mail address
Will not publish posts from e-mails like some Name.Surname54689@yahoo.com (or Gmail, Hotmail, … ). Read above about name and photo. Your next email landing in my SPAM. This only shows, You had some 54688 failure spam emails.If You can't send from Your real email personal or Your agency (line name@agenct.example or name.surname@company.example), why should I care?
Guest post email templates
I can't tell You how many of emails are using the same guest post request template. Found one on YouTube:
"I came across Your [SITE/PAGE]… "