I did not expect that GoPro HERO4 Silver will be so small. Got it on 2015-03-27 from Amazon.de. I will use this GoPro HERO4 Silver as the second camera for video blogs, events and actions "on the way".
My next gear: GoPro HERO5 Black!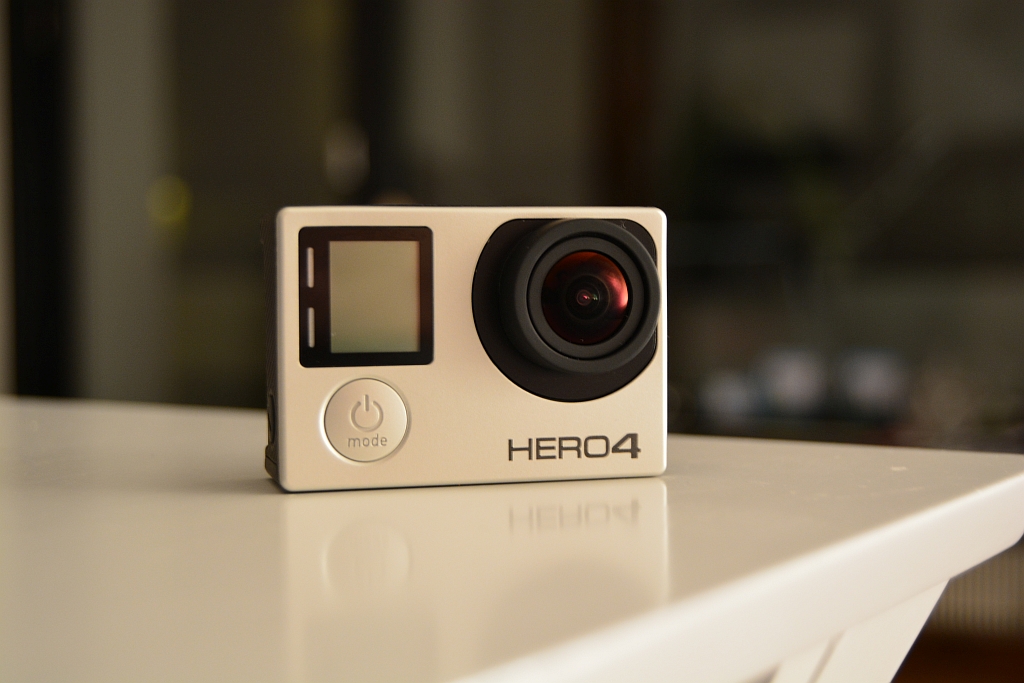 GoPro Hero4 Silver
GoPro.com: Capture your world in an all-new way with GoPro HERO4 Silver, the first-ever GoPro to feature a built-in touch display. Controlling the camera, framing shots and playing back content is now ultra convenient—just view, tap and swipe the screen. HERO4 Silver captures 1080p60 and 720p120 video with lifelike clarity, plus 12MP photos at a staggering 30 frames per second. New experience-enhancing features include HiLight Tag, which lets you mark key moments for easy playback, editing and sharing, and QuikCapture, which allows you to power on the camera and start recording with the press of a single button. Waterproof to 131′ (40m), HERO4 Silver combines versatility and pro-quality capture with the convenience of a touch display.
Get GoPro Hero4 Silver
Gallery
Photoblog posts with
GoPro HERO4 Silver
Blog posts mentioning
GoPro HERO4 Silver
Travel posts mentioning
GoPro HERO4 Silver