When you're traveling, it's nearly impossible to avoid the use of public WiFi and other unsecured networks. Unfortunately this can present some security issues if you don't have your computer, tablet or smartphone properly protected. What's worse is that you may be at risk for not only losing all of your files, but also identity theft.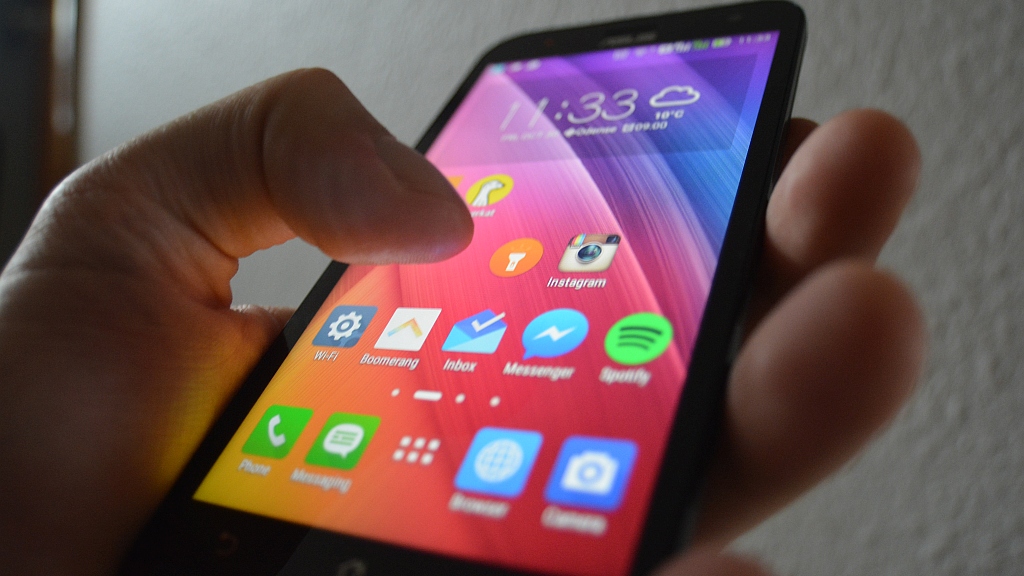 Your devices are sure to contain a lot of personal information, as well as tons of photos and videos of precious memories that you definitely do not want to lose. Luckily, there are simple steps you can take to keep your photos and videos safe during travel. These tips will also protect all of your other files as well, so you can have a much safer trip overall.
Virtual Private Networks
The most important software to have installed on your devices while you're traveling is a Virtual Private Network (VPN). A VPN is a secured remote server that your internet traffic is routed through, encrypting your connection and hiding your IP address, making it less likely for hackers and malware to access your device. By connecting to a VPN, you'll be able to safely use public WiFi while traveling.
According to SecureThoughts.com, VPNs can also unblock censored content. This is especially important for when you travel, as certain websites have restrictions set in place based on the location you are attempting to access their site from. Since it's fairly common to store photos and videos online, this feature can come in handy.
Most importantly, you'll be able to browse the web anonymously, which can protect all of your data and personal information. VPNs are available for all of the common operating systems, such as Windows, Mac, iOS and Android, so you can use them on multiple devices. Their cost ranges between $5 and $13 per month, with some offering money-back guarantees.
Anti-Virus software
You may already have anti-virus software installed on your computer, but did you know that you can also use it on your smartphone and tablet? Anti-virus software doesn't always have to cost you money either. You can actually find plenty of great anti-virus programs for free that will serve their intended purpose just as well as the paid versions.
Some of my favorites are Panda Free Antivirus, Avast Free Antivirus, and Malwarebytes. All of them are quite simple to use, but just remember to open the program and complete a full virus scan at least once a month. Many of these companies also offer a free anti-virus app for your smartphone or tablet, so it's recommended that you install this software on all of your devices to ensure the maximum protection against malware that can wipe out your photos and videos.
Anti-theft services
When traveling with your gadgets, there's always the chance that you might lose one. Even worse, it could be stolen if you leave it unattended. No worries though, anti-theft protection can help with this.
Some anti-virus software (such as Avast Free Mobile Security) offers anti-theft features, but they may not work on every device. Another option is Prey, which will help you locate your laptop, phone or tablet if it goes missing. With Prey, you can remotely lock your device, as well as remove any passwords that are stored on it.
Possibly the most interesting feature Prey has to offer is the ability to snap a picture of the person using your device. It's as simple as visiting Prey's website to inform them of your missing device, and then they will send you reports with detailed evidence that can clue you in on where it's located, who's using it and what they're doing on it.
Prey is free to use too, but for better protection, you might want to consider subscribing to one of their paid plans, which cost between $5 and $15 per month.
Online storage
If you plan to take a lot of photos or videos while traveling, it might be a good idea to sign up for an online storage service, such as Dropbox or Google Drive. You can use both of these on your computer, smartphone and tablet, and it'll make storing your files much easier since you can then access them on any of your devices later on just by logging into your account.
Most of these services are fairly easy to use and offer drag and drop interfaces, so you can quickly transfer your photos and videos over to your folders within the service. The only issue with these services is that there is of course a possibility of them encountering a security breach since they are an internet-based service. You also only get a certain amount of space for free, and though it may be enough for some, uploading lots of videos and photos can quickly use it up.
It's still a great option though, as it's convenient and works well for those who travel often and can't always bring all of their devices along with them.
Password Protection
Because it's not uncommon to store a lot of photos and videos on online accounts, it's wise to check your passwords to ensure that they're as strong as they can be. Most of all, make sure that you are not reusing passwords for multiple accounts, as this makes it easier for hackers to obtain control over more of your accounts once they've accessed one of them.
So what exactly is a strong password? A strong password is one that contains both uppercase and lowercase letters, numbers and symbols whenever possible. It's also at least eight characters in length and does not include any sort of personal information or easy to guess words. The idea is to make it a bit complicated for anyone to guess, so using unique phrases combined with numbers and symbols is a good choice.
You might also want to assign passwords to your actual devices as well. For example, you can do this on your smartphone by assigning a password to your lock screen. And of course, it's wise to avoid leaving these passwords around in emails, notes, any sort of files, etc.
Backups
Another way you can keep your photos and videos safe during traveling is to keep them backed up. To back up your files, you can use an online storage service, such as the ones described earlier if you'd like, or you can back them up on hardware, such as an external hard drive, thumb drive or SD card. For the most security, it's best to use more than one of these if possible, so you will have extra copies of all of your photos, videos and any other file you choose to back up.
There are also online subscription services that are specifically tailored to backing up your files, one being Carbonite. Most importantly, remember to back up your files on a regular basis in order to have all of them safely stored and up to date. If your device ever does become compromised, you might need those backups!
What have you been doing to protect your files during your travels?
Please comment below.