Yesterday (May 31, 2009) Riga was under label "Go Blonde!".It's fundraising charity event in Riga, organized by Latvia's Blonde Association, aims to get funding to build playgrounds for children with special needs.
Update: Go Blonde 2010 (May 28 – 29). This May blonde beauties from across the European continent and the world round are gathering in Riga to kick off the greatest blonde party the world has ever seen. And as if a crowd of blindingly beautiful attendees weren't enough, visitors are sure to enjoy the hoot and holler of a parade, a retro car tour, a contest for best in show and a host of other fun-filled activities. Go blonde this summer!
Colors of Blonde Weekend – white, pink and red
This is old and republished post as it was popular and still there are requests to reupload it.

Rolands / author from 2023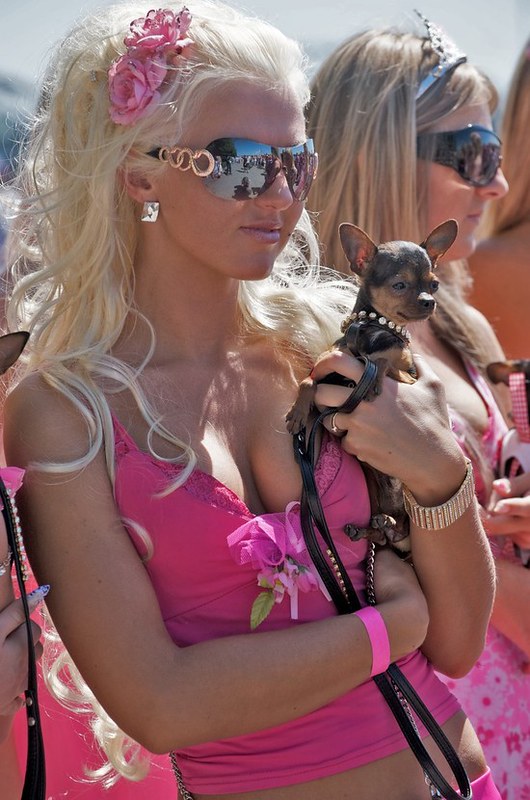 As said organizers of event there were 35 teams with 10-20 blond girls from whole Latvia (source: LETA). Even if one of the main aim was charity for children, blond girls wanted to show, that they are smart enough too. With this event girls wanted also show that Riga is attractive tourism city and hope that tourism will break decreasing economy of Latvia.
Go Blonde on last weekend of May
This year "Go Blonde!" parade was organized first time in Latvia, but Blonde Weekend will be held every next year in Riga on last weekend of May, promised Latvia's Blonde Association.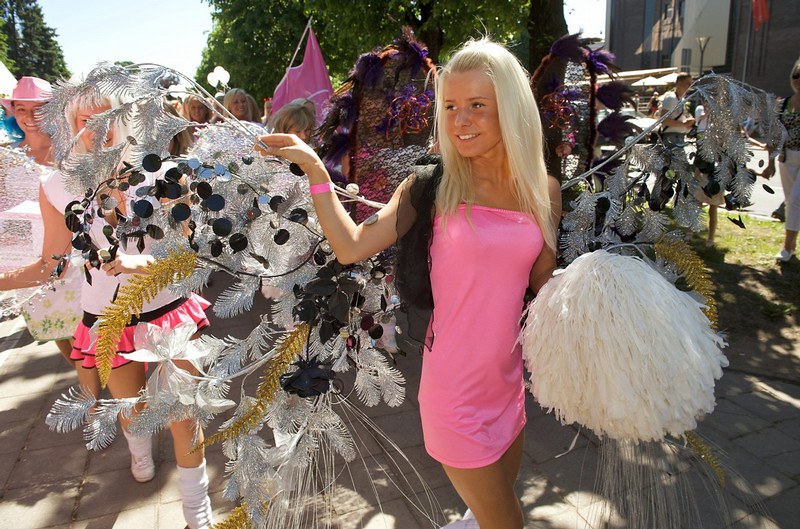 Weekend of "Go Blonde!" included tennis and golf tournaments on Sport day, fashion day and of course Blond parade full with positive emotions and humor. And final ball with nominations of "Blonde – leader", "Blonde – journalist", "Blonde – Lawyer", and more…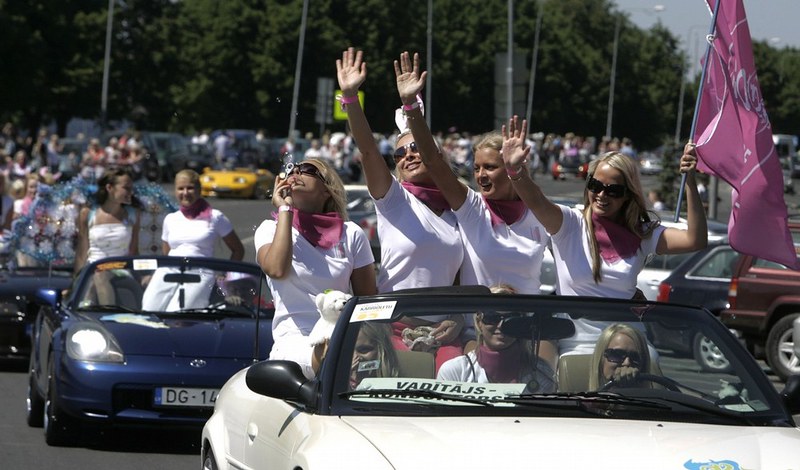 More about "Go blonde!" (Latvia's Blonde Association) on GoBlonde.lv, which is the first international office in Latvia after International Association of Blondes main office in Sofia.
Photo:
AFP PHOTO/ ILMARS ZNOTINS (Photo credit should read ILMARS ZNOTINS/AFP/Getty Images)
Gints Freimanis.